Description
The NDLR (v2), now powder coated with a black faceplate and lovely red base, and added soft-power button. The NDLR is built with 5052 aluminum, so its light and strong.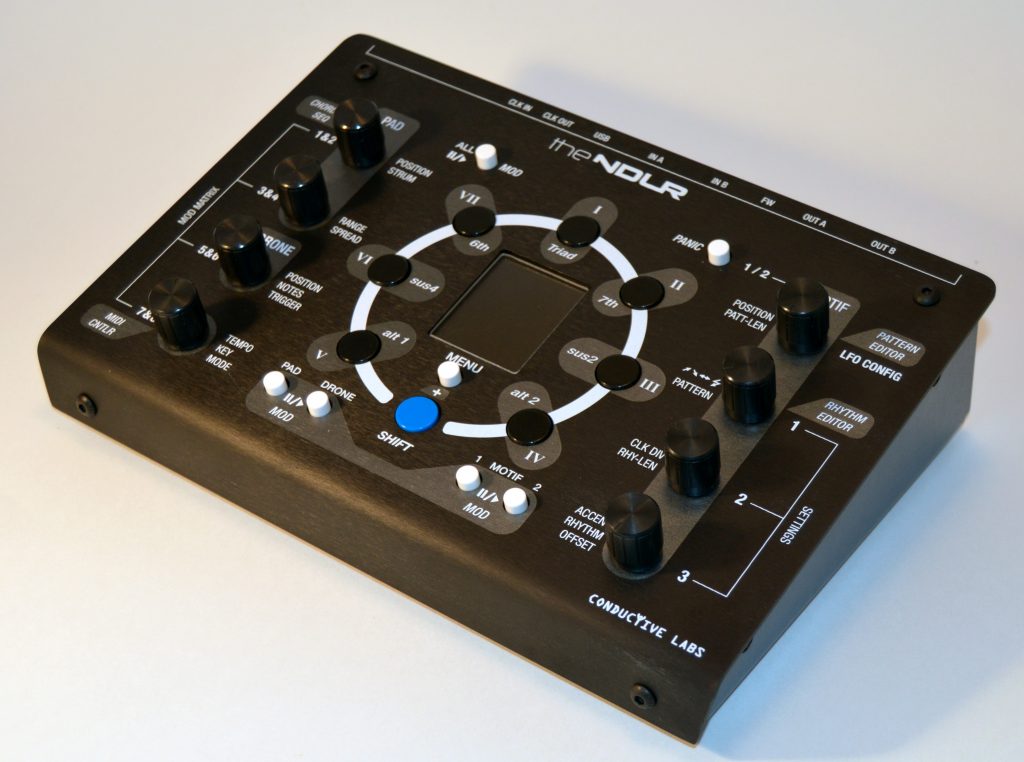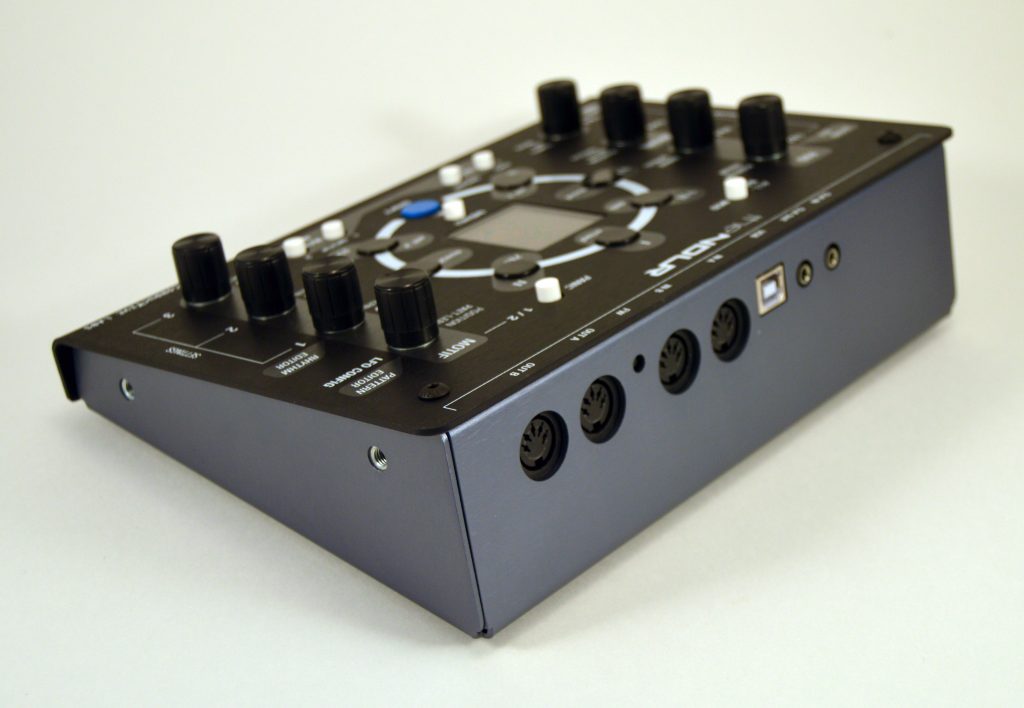 The NDLR can play up to eight synths at once:
1 PAD part, which is a polyphonic chord player. It can play as few or as many notes as you like (over 40 notes depending on the key, mode and chord). Perfect for evolving, ethereal pad type synth patches.
1 Drone part, which is configurable for octave, and can play a 3rd and/or 5th note above the root. It can act as a traditional drone, keeping the note on until the part is stopped, or it can trigger on the downbeat, every other beat, etc.
2 Motifs, these are sequenced arpeggiators that play from the same note pool as the other parts. There are built-in patterns and a pattern editor to make your own. There's also a rhythm editor!
With the interleaved poly-chaining feature, the PAD can play up to 4 MIDI channels, interleaving the notes to 4 synths.
MIDI pass-thru and MIDI transposition round out our eight parts. MIDI transposition will transpose MIDI notes coming into The NDLR to the selected key and mode and send them out to your synths. You can noodle in key!